Thursday, September 28, 2023 / by Alicia Vidal
When you're in the exciting journey of buying a new home, understanding the property appraisal process is essential. A home appraisal plays a crucial role in determining the value of the property you're interested in. In this blog, we'll delve into the property appraisal process, help you understand the key aspects, and provide tips on how to prepare for a successful appraisal.
Understanding Property Appraisals
A property appraisal is an unbiased assessment of a home's value conducted by a licensed appraiser. The appraiser's goal is to provide an accurate estimation of the property's market value based on various factors. This valuation is crucial because it influences your mortgage approval and helps ensure that the property is worth the price you're paying.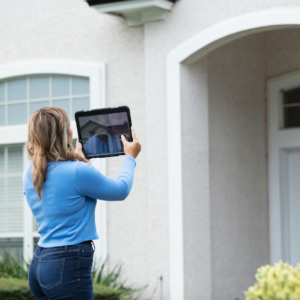 Factors Affecting Home Value
Several factors come into play when determining a home's value:



Location

: The neighborhood and its proximity to schools, shopping centers, parks, and job opportunities can significantly impact a home's value.



Property Condition

: The overall condition of the property, including its age, maintenance, and any recent renovations, is considered.



Comparable Sales

: Appraisers look at recently sold homes in the area that are similar in size, style, and features to your prospective home.



Market Trends

: Current market conditions and trends also influence the appraisal. A seller's market, for example, can drive up property values.



Improvements

: Any upgrades or renovations made to the property, such as a new roof, kitchen remodel, or updated plumbing, can increase its value.


Preparing for Appraisal
Now that you understand the factors that affect a property's value, here are some tips to help you prepare for a successful appraisal:



Tidy Up

: Ensure your home is clean and well-maintained. A clutter-free and presentable property can leave a positive impression on the appraiser.



Document Renovations

: Provide a list of any recent renovations or improvements you've made to the property. Include receipts and permits if available.



Know the Neighborhood

: Be prepared to share information about the neighborhood, such as nearby schools, parks, and amenities. Here is a great website for this.



Have Comparable Sales Data

: Research recent sales of similar homes in your area. This can help support your property's value.



Be Present

: While not required, it's often helpful to be present during the appraisal to answer any questions the appraiser may have.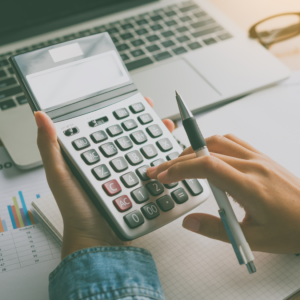 In conclusion, the property appraisal process is a crucial step in the home buying journey. Understanding the factors affecting home value and preparing your property for the appraisal can help ensure a smooth and successful process. Remember, a well-informed buyer is a confident buyer, and a confident buyer is well on their way to finding their dream home.
In the world of real estate, knowledge truly is power. By familiarizing yourself with the property appraisal process and taking the necessary steps to prepare, you not only gain confidence as a buyer but also ensure that you're making a sound investment.
At Pointe South Rentals & Real Estate, we're dedicated to providing you with the information and support you need to navigate the complex world of real estate. Remember, our motto is "the Pointe South Difference," and that means we're here to ensure your home buying experience is as smooth and rewarding as possible. We're here to guide you through every step of the home buying process. If you have any questions or need assistance with your real estate journey, don't hesitate to reach out. We're here to make a difference and help you find the perfect place to call home.
Drop us a comment or connect with us on social media. #PointeSouthDifference #PointeSouth #PointeSouthRealEstate
Call or email us today to begin your property search!
Call us at 850.492.1148 or email us at contact@pointesouth.com
---