Tuesday, March 14, 2023 / by Alicia Vidal
Popular Military Housing Options
Are you exploring different military housing options in Pensacola? Pensacola, Florida (& surrounding areas) is home to several military installations, including the Naval Air Station Pensacola. The Naval Air Station Pensacola is one of the largest naval aviation bases in the world. It is the primary training site for Naval aviators and is a hub for aviation maintenance and logistics. In addition, this area is located within driving distance of several other military installations, including Eglin Air Force Base, Hurlburt Field, and Tyndall Air Force Base. With so many military personnel stationed in the area, the demand for military housing is high. Fortunately, you have Pointe South to help you navigate the variety of housing options available to military service members!
One of the most popular options for military housing in Pensacola is in the Perdido Key area, as it would be a short commute to NAS. This area offers a variety of housing options, including single-family homes, duplexes, townhomes, condos (furnished and unfurnished), and apartment communities. In addition, living here offers several advantages, such as easy access to Johnson's Beach and Perdido Key beach, short commute times, and a strong sense of community!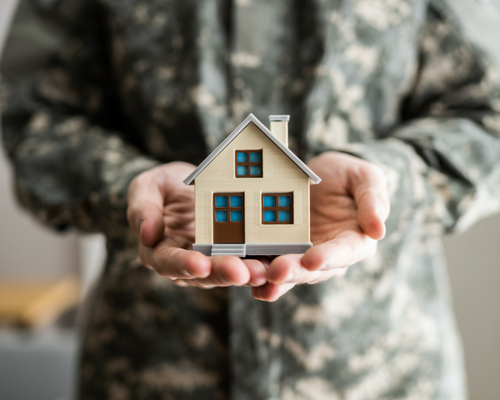 Military Home & Condo Rentals
Pointe South Rentals and Real Estate often have available housing you would love. For example, our 3 and 2-bedroom rentals in Lost Key is a fantastic military housing option. The living room and main bedroom have access to the oversized screened-in porch that offers an extended outside area with amazing views. At Lost Key, you'll enjoy access to many amenities, including a complimentary shuttle service to the Beach and Pool Club! The gated Lost Key complex surrounds an 18-hole Arnold Palmer Championship Golf Course. Lost Key also has a neighborhood pool, entertainment area, and fitness facility that is private to the condominium residents. Visit our rental site to see what we have available for this location!
When looking for military housing, we know the quality of the home is crucial for service members. We understand the importance of well-maintained and updated homes that meets your needs. We also have select homes that are pet-friendly! We do our best to offer military housing that is pet-friendly, permitting you to bring your furry friends to your new home! Our website lists which homes allow cats and dogs. We also have dog treats in our office!
Purchasing a Home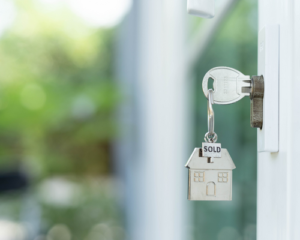 Another option for military housing in Pensacola is to purchase a home. Pointe South keeps a close eye on the variety of homes for sale, including new-construction homes and older homes with historic charm. If you are relocating from out of state, our team has many years of local experience and would be happy to help show you all your favorite homes or condos! To be updated regularly on homes that just hit the market, visit us here.
No matter which type of military housing you choose in Pensacola and surrounding areas, Pointe South can help you navigate the off-base housing options and give you contacts for purchasing a home. Additionally, we have a wealth of knowledge that can help you feel confident when relocating for military housing.
In conclusion, military housing in Pensacola, Florida, offers a variety of options. Whether you live on base, off base, or purchase a home, plenty of resources are available to help you find the right type of housing. With its beautiful beaches, warm weather, and strong military community, Pensacola is a great place to call home.
Call or email us today to begin your search!
Call us at 850.492.1148 or email us at contact@pointesouth.com
---