Thursday, May 25, 2023 / by Alicia Vidal
Closing day is a crucial step in the home buying process, and understanding real estate closing costs is essential for buyers to be fully prepared. This blog provides a summary of real estate closing costs for buyers and highlights the value of leaning on Pointe South Real Estate and their team of experienced agents for guidance and support.
Real estate closing costs encompass various fees and expenses that buyers incur when finalizing a home purchase. These costs include loan origination fees, appraisal fees, title insurance, attorney fees, and more. With Pointe South Real Estate by their side, buyers can rely on their team of knowledgeable agents who can help them navigate these costs and provide valuable insights. Budgeting for closing costs is a crucial aspect of being prepared on closing day, and Pointe South Real Estate agents can assist buyers in this area as well. With their extensive experience, the agents can provide buyers with a realistic estimate of the closing costs they should anticipate, helping them set aside the necessary funds.
Buyers can rely on their agent to keep them informed about the exact amount due on closing day and the acceptable forms of payment, ensuring a seamless transaction.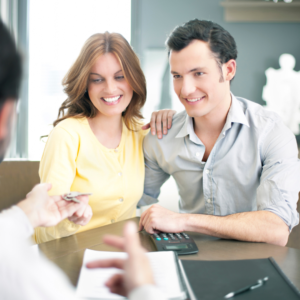 Key Point:

Make sure you get an estimate of closing costs before hand. Closing costs are out of pocket and are not rolled into your mortgage. Closing costs are separate from the down payment and the amount will be in the thousands. You want to know you have the funds to cover everything.

Here's a review of many of the common fees.

Origination: The fee the lender and any mortgage broker charges the borrower for making the mortgage loan. Origination services include taking and processing your loan application, underwriting and funding the loan, and other administrative services.

Points: Points are a percentage of a loan amount. For example, when a loan officer talks about one point on a $100,000 loan, this is 1 percent of the loan, which equals $1,000. Lenders offer different interest rates on loans with different points. You can make three main choices about points. You can decide you don't want to pay or receive points at all. This is a zero-point loan. You can pay points at closing to receive a lower interest rate. Alternatively, you can choose to have points paid to you (also called lender credits) and use them to cover some of your closing costs.

Underwriting: Paid to the lender, this fee covers the cost of researching whether or not to approve you for the loan.

Appraisal: This charge pays for an appraisal report made by an appraiser.

Credit report: This fee covers the cost of a credit report, which shows your credit history. The lender uses the information in a credit report to help decide whether or not to approve your loan and how much money to lend you.

Flood determination: This is paid to a third party to determine if the property is located in a flood zone. If the property is found to be located within a flood zone, you will need to buy flood insurance. The insurance is paid separately.

Home inspection: Fee to verify the condition of a property and to check for home repairs that may be needed before closing.

Pest inspection: This fee is to cover inspections for termites or other pest infestation of your home.

Survey: The lender may require that a surveyor conduct a property survey. This is a protection to the buyer as well. Usually the buyer pays the surveyor's fee, but sometimes this may be paid by the seller.

Title insurance binder: Commitment to issue a title insurance policy at future date.

Lender's title insurance: The cost of the lender's policy, which protects the lender's investment.

Owner's title insurance: The cost of the owner's policy, which protects the homeowner's investment for as long as they, or their heirs, own the property.

Settlement: This fee is paid to the settlement agent or escrow holder. Responsibility for payment of this fee can be negotiated between the seller and the buyer.

Title search: The fee to search the public records of the property you are purchasing.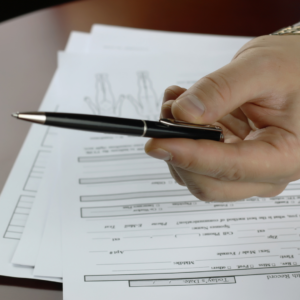 Document Preparation: This fee covers the cost of preparation of final legal papers, such as a mortgage, deed of trust, note or deed.
Notary: This fee is charged for the cost of having a person who is licensed as a notary public swear to the fact that the persons named in the documents did, in fact, sign them.
Attorney fees: Both the homebuyer and the seller might have their own legal representation to prepare and record legal documents. Frequently, however, where an attorney is acting as a settlement agent, there may only be one involved in the closing. Who pays for those services is a matter of contract negotiation.
Recording fees: These fees may be paid by you or by the seller, depending upon your agreement of sale with the seller. The buyer usually pays the fees for legally recording the new deed and mortgage.
Transfer tax: This tax is collected in some localities whenever property changes hands or a mortgage loan is made, can be quite large and are set by state and/or local governments. City, county and/or state tax stamps may have to be purchased as well.
Homeowner's insurance premium: This insurance protects you and the lender against loss due to fire, windstorm, and natural hazards. Lenders often require the borrower to bring to the settlement a paid-up first year's policy or to pay for the first year's premium at settlement.
Mortgage insurance premium: The lender may require you to pay your first year's mortgage insurance premium or a lump sum premium that covers the life of the loan, in advance, at the settlement.
Prepaid interest: This is money you pay at closing in order to get the interest paid up through the first of the month.
Property taxes: Usually six months of county property taxes.
Home warranty: Fee for an insurance policy to protect you from cost of unexpected failures to the major systems and appliances in your home. Are home warranties worth it? Here is an article to help you decide.
Real estate commission: This is the total dollar amount of the real estate broker's sales commission, which is usually paid by the seller. This commission is typically a percentage of the selling price of the home.
Buyers working with Pointe South Real Estate can lean on their team of experienced agents to review the loan estimate provided by the lender. The agents can explain the estimated closing costs in detail, answer any questions, and ensure buyers have a clear understanding of the financial obligations involved. The expertise of the agents helps buyers avoid surprises and make informed decisions.
Throughout the process, Pointe South Real Estate's team of agents is there to lend their expertise and support. They can assist buyers in gathering and organizing all necessary documents, ensuring a smooth closing day experience. Buyers can trust their Pointe South Real Estate agent to proactively provide requested information, streamline the closing process, and minimize any potential delays.
In summary, understanding real estate closing costs is essential for buyers, and Pointe South Real Estate's team of agents is there to provide guidance and support. With their assistance, buyers can navigate the closing process with confidence, knowing they have a trusted advocate by their side. By reviewing the loan estimate, conducting due diligence, budgeting effectively, and leaning on their Pointe South Real Estate agent, buyers can ensure a seamless closing day and a successful transition into their new home.
Call or email us today to begin your home search!
Call us at 850.492.1148 or email us at contact@pointesouth.com
---