Tuesday, June 20, 2023 / by Alicia Vidal
Time to turn your new house into a home!
Congratulations on your new home! As you step into this exciting chapter of your life, you may find yourself eager to infuse your personal touch and create a warm, welcoming haven. While making a house feel like a home is an ongoing process, you can expedite the transformation within a week. By following this comprehensive guide, you'll learn practical tips, creative ideas, and thoughtful approaches to turn your new house into a place that reflects your personality, comforts your soul, and embraces you with open arms.
Day 1: Lay the Foundation
Begin by decluttering and organizing your new space. Unpack essentials, arrange furniture in functional layouts, and create a sense of order and flow. Clear out any boxes, excess packing materials, and unnecessary items to create a clean canvas for the days ahead.
Day 2: Add Personal Touches
Introduce elements that reflect your personality and interests. Hang artwork, display cherished photographs, or arrange collections that hold sentimental value. Incorporate decorative items, such as candles, plants, or meaningful trinkets, to infuse a sense of familiarity and warmth.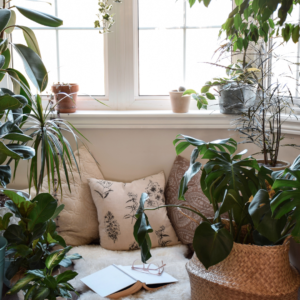 Day 3: Create Cozy Nooks
Design inviting spaces where you can relax and unwind. Set up a cozy reading corner with a comfortable chair, soft lighting, and a bookshelf. Arrange a snug seating area in the living room for conversations or movie nights. By carving out these cozy nooks, you'll enhance the homely atmosphere and encourage relaxation. Here is some inspiration from Town & Country Living.
Day 4: Embrace Soft Textures
Introduce soft textures to create a sense of comfort and coziness. Layer rugs on hardwood floors, drape plush throws over sofas or chairs, and adorn beds with luxurious bedding. By incorporating these tactile elements, you'll add warmth and invite a sense of relaxation into your home.
Day 5: Illuminate with Warmth
Thoughtfully consider your lighting options to cultivate a cozy ambiance. Install soft, warm-toned bulbs and lamps that provide gentle, inviting illumination. Use dimmers to adjust the mood according to different activities and occasions. The right lighting can transform the atmosphere and create a welcoming glow.
Day 6: Set the Mood with Scents
Engage your sense of smell by introducing pleasant scents throughout your home. Light scented candles, use essential oil diffusers, or place potpourri in key areas. Experiment with fragrances that evoke positive emotions and memories, such as lavender for relaxation or citrus for an invigorating vibe. Not sure where to start? Here is a link to some of the more modern-styled diffusers to help you out.
Day 7: Cultivate a Homey Soundtrack
Complete your home transformation by curating a playlist or selecting soothing background music. Choose melodies that resonate with your personal tastes and preferences. The right soundtrack can set the tone, create an atmosphere of comfort, and make your new house truly feel like home. Here is a great resource for affordable home sound bars to play your favorite tunes.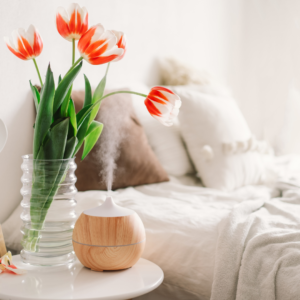 As you embark on this journey of turning your new house into a home, remember that the process is as unique as you are.
While this week-long guide provides a framework, feel free to adapt and personalize it to suit your individual preferences. By incorporating personal touches, cozy nooks, soft textures, warm lighting, pleasant scents, and a curated soundscape, you'll be well on your way to creating a space that embraces you with open arms, offering solace, comfort, and a true sense of belonging. Embrace the journey and savor the joy of transforming your new house into a cherished home.
At Pointe South Rentals and Real Estate, our mission is to be the ultimate resource for all your real estate needs. Whether you're looking to buy, sell, or rent a property in the beautiful Pensacola area, we are dedicated to providing exceptional service and helping you navigate the real estate market with ease. With our team of experienced professionals, extensive knowledge of the local market, and a commitment to client satisfaction, we strive to exceed your expectations.
We understand that buying or renting a property is a significant decision, and we are here to guide you every step of the way, offering personalized attention and expert advice. Trust Pointe South Rentals and Real Estate to be your trusted partner in achieving your real estate goals.
If you happen to be driving by on your way to something fun, don't forget to stop by our Pointe South office for a list of available properties or to just say "hello!" We are always here to help! Call or email us today to begin your search!
Call us at 850.492.1148 or email us at contact@pointesouth.com
---