Tuesday, May 23, 2023 / by Alicia Vidal
People love the lucky penny for a variety of reasons. Firstly, these small coins carry a sense of nostalgia and tradition. Many individuals grew up hearing stories or beliefs surrounding the luck that a penny can bring, passed down from generation to generation. Additionally, finding a penny, especially in unexpected or serendipitous moments, gives a sense of excitement and hope. It serves as a reminder that even the smallest things in life can hold significance and bring about positive outcomes.
Moreover, the idea of a lucky penny provides a comforting and tangible symbol of good fortune, offering a sense of reassurance during challenging times. Whether it's carried in a pocket, placed in a jar, or simply cherished for its symbolism, the love for lucky pennies stems from the human desire to embrace optimism and believe in the power of a little luck.
Today, in honor of National Lucky Penny Day, we embark on a whimsical journey through time to explore the mysterious origins of the "lucky penny." Join us as we uncover the hilarious and fortuitous tales behind this beloved token of good luck.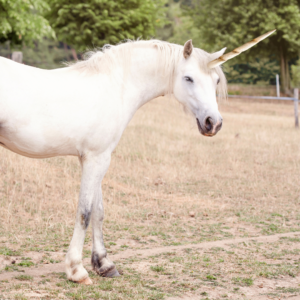 Ancient Beginnings: The Goose That Laid Copper Eggs


Our story begins in ancient Rome, where an eccentric Emperor, Hilarious Maximus, declared that anyone who found a copper coin resembling an egg would be blessed with everlasting good fortune. Legend has it that a goose, trained by the Emperor's court jester, Punny McPenny, was taught to lay these copper eggs. While the goose's antics amused the masses, it also sparked the belief in the power of the "lucky penny."



Medieval Mischief: The Mischievous Minters


During the Middle Ages, a group of mischievous minters took advantage of the superstitions surrounding the penny. They discovered that by secretly adding a pinch of powdered unicorn horn to the molten copper, they could create pennies with a hidden charm. These "enchanted" coins were believed to bring incredible luck to their possessors. Though the minters were eventually caught and their scheme exposed, the notion of the lucky penny persisted.



Shakespearean Shenanigans: A Playful Prophecy


Enter the witty world of William Shakespeare, where even pennies played a role. In "The Merchant of Venice," the character Launcelot Gobbo famously flips a penny to determine his fate. The comical scene resonated with audiences, and soon, people began attributing the penny with divination powers. It became customary for folks to flip a penny when faced with a difficult decision, trusting in its whimsical guidance.



Revolutionary Revelations: Coincidental Connections


Fast forward to the American Revolution, where a peculiar coincidence further cemented the penny's lucky status. During the Siege of Yorktown, General Washington's troops discovered a mysterious penny buried near their camp. In a twist of fate, this penny bore the date 1776, the year of America's independence declaration. Considered a sign from above, the penny was cherished as a symbol of victory and good fortune, sparking a trend of carrying pennies for luck.



Modern Marvels: Lincoln's Lucky Legacy


Finally, we arrive in the 20th century, where Abraham Lincoln enters the stage. In 1909, to commemorate the centennial of Lincoln's birth, the U.S. Mint released the first Lincoln penny. This iconic coin quickly became associated with luck, and people started referring to it as the "lucky penny." From that moment on, the penny embedded itself into popular culture, inspiring countless traditions and serving as a charming symbol of good fortune. Here is a great kids book that covers this topic!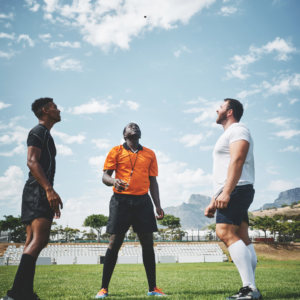 And there you have it, dear readers—a hilarious and fortuitous journey through the whimsical history of the lucky penny! From Rome's copper egg-laying goose to Shakespearean divination and Revolutionary revelations, this humble coin has woven its way into our lives with its comedic tales and serendipitous associations. So, on this National Lucky Penny Day, embrace the magic and humor of the "lucky penny" tradition. May you stumble upon many pennies and countless moments of unexpected fortune!
Speaking of fortune, you don't need a lucky penny to work with our Pointe South Rentals & Real Estate team! We're lucky to work with you, and will bring you good fortune with your real estate investments and real estate transactions. We love being your resource for all things real estate along the Gulf Coast and to help you find or sell your one-of-a-kind lucky penny home!
Remember, even if you don't find a penny, the true treasure lies in the joy and laughter this tradition brings. Happy National Lucky Penny Day!
Call or email us today to begin your search!
Call us at 850.492.1148 or email us at contact@pointesouth.com
---