Thursday, April 27, 2023 / by Alicia Vidal
Buying a flip house can come with several benefits. First, you have the opportunity to purchase a property at a potentially lower price point and add value to it through renovations and upgrades, which can increase the home's resale value. Additionally, you have the ability to customize the house to your liking and make it your own. Finally, flipping houses can be a lucrative business venture if done correctly, allowing you to generate a profit by buying low, renovating, and selling high.
However, it is important to note that flipping houses can also come with risks, such as unexpected expenses and a longer-than-anticipated renovation timeline. Flipping a house can definitely be a lucrative investment, but it's important to keep in mind that there are often hidden expenses that can quickly eat away at your profits.
In this blog post, we'll discuss the three main hidden expenses when flipping a house, so you can be better prepared and make smarter financial decisions.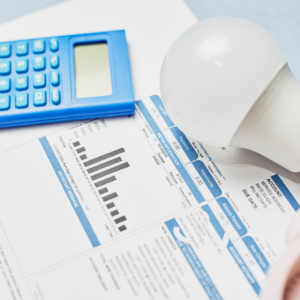 Holding Costs

– One of the biggest hidden expenses of flipping a house is the holding costs. This refers to all the expenses that you'll incur while the house is being renovated and until it's sold. Holding costs can include things like mortgage payments, property taxes, insurance, utility bills, and maintenance costs. These expenses can quickly add up, especially if the house takes longer to sell than expected or if there are unexpected delays during the renovation process.
To minimize holding costs, it's important to have a solid plan in place before you start the renovation process. This includes having a clear timeline and budget for the renovation, as well as a realistic estimate of how long it will take to sell the house. There are quite a few apps available top help you calculate these costs and create a realistic budget such as this popular flipping software.
Renovation Costs

– Another major hidden expense of flipping a house is renovation costs. While it's important to invest in renovations that will increase the value of the property, it's also easy to go over budget and spend more than you planned. This can be due to unexpected issues that arise during the renovation process or simply underestimating the costs of materials and labor.
To minimize hidden renovation costs, it's important to have a detailed plan and budget in place before starting the renovation. This includes getting multiple quotes from contractors and suppliers, as well as researching the costs of materials and labor in your area.
Closing Costs

– Finally, it's important to remember that there are often significant closing costs when selling a house. These can include things like real estate agent commissions, transfer taxes, and title fees. Depending on the location and value of the property, these costs can be quite substantial and can significantly impact your overall profits.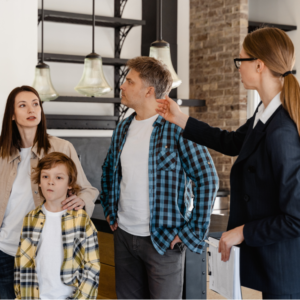 To minimize closing costs, it's important to have the best real estate agent and title company, and to have someone negotiate fees whenever possible. It's also important to have a clear understanding of what the closing costs will be before you agree to sell the property. Having a great relationship with your real estate agent can provide numerous benefits when it comes to buying or selling a property. For starters, a good agent will have a deep understanding of the local real estate market and can offer invaluable advice on pricing, negotiating deals, and navigating the buying or selling process.
Additionally, a strong rapport with your agent can ensure clear and open communication, which can help to avoid any misunderstandings or issues down the line. Moreover, a trusted real estate agent can save you time and effort by handling the various administrative tasks involved in the transaction and providing access to a wider range of properties or potential buyers. Overall, building a strong relationship with your agent can help to ensure a smooth and successful real estate experience.
In conclusion, while flipping a house can be a great way to make money, it's important to be aware of the hidden expenses that can quickly eat away at your profits and to lean on a Pointe South agent to help guide you through the process of purchasing your investment property. By being prepared and having a solid plan in place, you can minimize these expenses and increase your chances of a successful and profitable house flip.
Call or email us today to begin your search!
Call us at 850.492.1148 or email us at contact@pointesouth.com
---