Tuesday, May 30, 2023 / by Alicia Vidal
Welcome to Orange Beach, a hidden gem along the Gulf Coast of Alabama! While the pristine beaches and stunning sunsets are the main draw for visitors, there's much more to this charming coastal town than meets the eye. To truly immerse yourself in the local culture and make the most of your time here, we've compiled a list of the top 10 things to do in Orange Beach, as recommended by the locals themselves.
Let's dive in to what Orange Beach offers!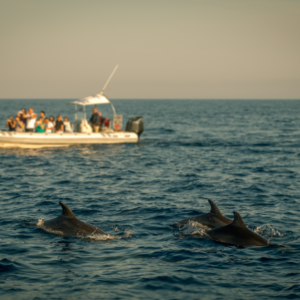 Explore Gulf State Park
Nature enthusiasts will find bliss in the breathtaking Gulf State Park. Spanning over 6,000 acres, it offers a variety of recreational activities, including hiking, biking, fishing, and birdwatching. Embark on the Hugh S. Branyon Backcountry Trail to discover the diverse ecosystems, or relax at the pristine white sandy beaches within the park.



Go Dolphin Watching


One of the most awe-inspiring experiences in Orange Beach is encountering wild dolphins in their natural habitat. Local charters offer dolphin watching tours, where you can witness these majestic creatures playfully leaping through the waves. The joy and wonder of seeing dolphins up close is an unforgettable memory.


Visit the Orange Beach Indian & Sea Museum
To delve into the rich history of the region, make sure to visit the Orange Beach Indian & Sea Museum. Housed in a historic school building, this museum showcases artifacts, exhibits, and photographs that chronicle the area's Native American heritage and maritime history.



Indulge in Fresh Seafood


Orange Beach boasts a vibrant culinary scene, especially when it comes to seafood. Don't miss the opportunity to savor the catch of the day at local seafood shacks and waterfront restaurants. Whether it's oysters, shrimp, or grouper, you'll discover mouthwatering dishes that will delight your taste buds. Here are a few of our favorites: Coastal, Cobalt, Doc's Seafood Shack & Oyster Bar, or Zeeke's Landing.



Go Fishing


For avid anglers or those seeking a laid-back day on the water, Orange Beach offers fantastic fishing opportunities. Join a fishing charter and cast your line in the abundant waters of the Gulf of Mexico. Whether you're a seasoned angler or a beginner, you'll have a chance to reel in a memorable catch.



Take a Sunset Cruise


Witnessing a mesmerizing sunset over the Gulf Coast is an experience that will stay with you forever. Hop aboard a sunset cruise and let the breathtaking colors of the sky create a serene backdrop as you sail along the coastline. The tranquility and beauty of this moment will captivate your soul. Some great options include: The Fun Boats Dolphin Cruises or Surf's Up Dolphin Cruises


Explore Perdido Key State Park
Adjacent to Orange Beach lies the enchanting Perdido Key State Park. This pristine coastal park offers unspoiled beaches, sand dunes, and nature trails. Take a leisurely stroll along the shore, spot wildlife in their natural habitat, or simply relax on the sun-kissed sands.


Visit The Wharf
For a dose of entertainment, shopping, and dining, head to The Wharf. This vibrant waterfront destination is home to a marina, boutique stores, restaurants, and a Ferris wheel. Catch a live concert, enjoy a delicious meal, or embark on a sunset cruise from this lively hub of activity.



Try Water Sports


Orange Beach offers a plethora of water sports activities for adventure seekers. From jet skiing and parasailing to paddleboarding and kayaking, there's something for everyone. Feel the adrenaline rush as you zip across the sparkling waters or glide peacefully through the tranquil bays. Local rental shops provide all the necessary equipment, ensuring you have a thrilling and memorable experience on the water.





Attend Local Events and Festivals


To truly immerse yourself in the vibrant culture of Orange Beach, time your visit to coincide with one of the many local events and festivals. From seafood festivals and live music concerts to art exhibits and beachfront fireworks, there's always something exciting happening in this lively coastal community. Check the event calendar to make the most of your stay.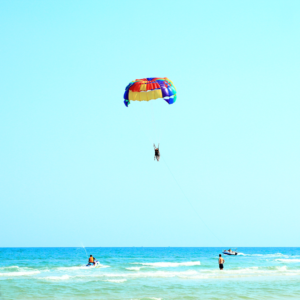 Orange Beach, Alabama, offers a wealth of experiences for visitors seeking a memorable coastal getaway. By following these top 10 recommendations from the locals, you'll uncover the hidden gems, embrace the natural beauty, indulge in mouthwatering seafood, and create lasting memories. From immersing yourself in nature to engaging in thrilling water sports, Orange Beach has something to offer every traveler.
So, pack your bags, bring your sense of adventure, and get ready to discover the charm and warmth of Orange Beach—a destination that will capture your heart and leave you yearning for more. Embrace the local recommendations, and let this coastal paradise provide an unforgettable experience like no other.
If you happen to be driving by on your way to something fun, don't forget to stop by our Pointe South office for a list of available properties or to just say "hello!" We are always here to help!
Call or email us today to begin your search!
Call us at 850.492.1148 or email us at contact@pointesouth.com
---