Thursday, March 30, 2023 / by Alicia Vidal
Looking for more information about all the beautiful parks along the Gulf Coast?
Parks along the Gulf Coast are known for their stunning beauty and outdoor recreational activities. Many parks in the Gulf Coast area offer a chance to experience nature to its fullest. We will take a closer look at some of the best parks in Pensacola and Gulf Shores that you should visit!
Parks along the Gulf Coast in Pensacola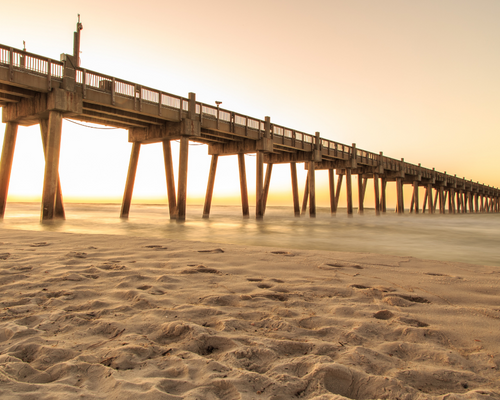 The Gulf Islands National Seashore is a must-visit park when in Pensacola. It covers a large area of the Gulf Coast and includes some of the most beautiful beaches in the region. You can enjoy swimming, sunbathing, hiking, and wildlife viewing in this park. The park also features historic forts and museums, which provide a glimpse into the area's rich history. The park is open year-round and offers a range of recreational activities for people of all ages.
Perdido Key State Park is a popular destination for outdoor enthusiasts. The park is on a barrier island and offers visitors access to miles of unspoiled beaches and pristine waters. Visitors can swim, fish, hike, and bike in the park. The park also has a campground and picnic area, making it an ideal spot for a family outing or a weekend getaway.
Big Lagoon State Park is a hidden gem in Pensacola. The park is located on the northern shore of Big Lagoon, a natural estuary home to various wildlife. You can explore the park's trails, which wind through pine forests and marshlands. The park also has a campground and picnic area, making it an excellent spot for a day trip or an overnight stay.
The Pensacola Beach Gulf Pier is a popular spot for fishing and sightseeing. The pier extends 1,471 feet into the Gulf of Mexico and offers panoramic views of the coastline. You can also fish for various species, including redfish, Spanish mackerel, and tarpon. The pier is open year-round, and you can rent fishing gear and purchase bait at the pier's tackle shop.
Bay Bluffs Park is a small but picturesque park on a bluff overlooking Escambia Bay. The park features a boardwalk that winds through a wetland area, providing you with a chance to see a variety of bird species and other wildlife. The park also has a picnic area and a small playground, making it an ideal spot for an outing.
Parks along the Gulf Coast in Gulf Shores
Gulf Shores, Alabama, is home to several parks along the Gulf Coast that offer a variety of outdoor recreational activities. Here are some of the most popular parks in Gulf Shores: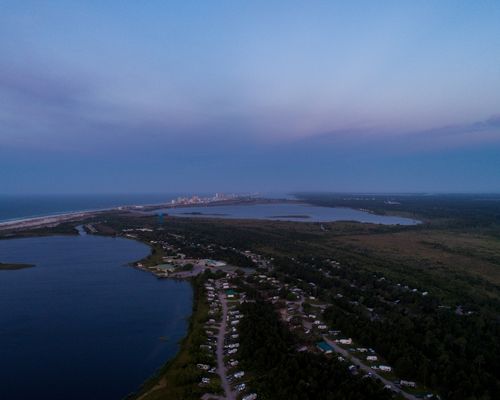 Gulf State Park is a 6,500-acre park that features two miles of white sand beaches, a fishing pier, hiking, biking trails, a golf course, a zip line, and a nature center.
Gulf Shores Public Beach this is a famous beach park offers public access to the Gulf of Mexico. The park has lifeguards, showers, restrooms, and picnic areas.
Orange Beach Waterfront Park is a 14-acre park that overlooks Wolf Bay. The park has a fishing pier, a playground, picnic areas, and a boardwalk.
Wade Ward Nature Park is a 135-acre nature preserve with hiking trails, a pavilion, and a butterfly garden.
Gulf Shores Sportsplex is a 100-acre park that has baseball and softball fields, soccer fields, and a football stadium.
Pensacola and Gulf Shores are a paradise for outdoor enthusiasts, and the city's parks are some of the best in the Gulf Coast region. So, whether you want to relax on the beach, take a nice walk, or fish in the Gulf of Mexico, parks along the Gulf Coast has something for everyone. Let us know what you think about all these parks along the Gulf Coast!
Call or email us today to begin your search!
Call us at 850.492.1148 or email us at contact@pointesouth.com
---