Thursday, May 4, 2023 / by Alicia Vidal
May is a wonderful time to be a homeowner in Florida. The weather is warm, but not too hot, and the flowers are in bloom. It's also the perfect time to tackle some essential home maintenance tasks to keep your home running smoothly throughout the year. Spring cleaning is especially important in Florida due to the state's subtropical climate. With high humidity and frequent rainfall, homes in Florida can quickly accumulate mold, mildew, and dust, which can lead to health issues like allergies and respiratory problems.
Additionally, Florida's warm weather attracts pests like ants, roaches, and mosquitoes, which can be difficult to control without regular cleaning and maintenance. Therefore, spring cleaning in Florida is crucial for maintaining a healthy and comfortable living environment and keeping pests at bay.
Here are some important Spring Cleaning things that homeowners in Florida need to do this month: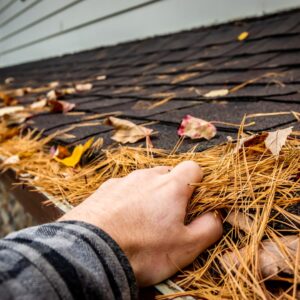 Check your air conditioning: In Florida, air conditioning is not a luxury, it's a necessity. One of the most critical areas to focus on during spring cleaning is the air conditioning system. Make sure your air conditioning system is in good working order before the summer heat arrives. Air filters can quickly become clogged with dust and debris, reducing the efficiency of your HVAC system and potentially leading to higher energy bills. By cleaning or replacing your air filters, you can ensure that your home's air quality is improved, and your HVAC system can operate more efficiently, saving you money in the long run. Additionally, cleaning your air ducts and vents can help to eliminate allergens that can cause respiratory issues, such as mold, pollen, and pet dander.


Clean your gutters and downspouts: Florida is known for its sudden rain showers, and these can leave your gutters and downspouts clogged with leaves and debris. Clean out your gutters to prevent water damage and keep your home looking its best.


Inspect your roof: With the hurricane season starting in June, it's important to make sure your roof is in good condition. Take a close look at your roof to make sure there are no missing or damaged shingles. If you notice any issues, hire a professional to make repairs before they turn into larger problems. Here are some do's and don'ts to cleaning your roof recommended by the pros.


Service your lawn mower: The warm weather in Florida means that your lawn will be growing quickly. Make sure your lawn mower is in good working order by sharpening the blades, changing the oil, and checking the spark plug. Not sure where to start? Here are some tips from the pros on servicing your lawn mower.


Clean your windows: Florida's sunny weather means that your windows can get dirty quickly. Give your windows a thorough cleaning using a streak-free cleaner and a squeegee to get them looking crystal clear.


Inspect your outdoor lighting: Florida's mild evenings are perfect for spending time outdoors, so make sure all of your outdoor lights are working properly. Replace any burned out bulbs to improve your home's curb appeal and keep your family safe at night.


Pressure wash your home: The humid climate can lead to mold, mildew, and dirt buildup on the exterior of your home. Rent a pressure washer or hire a professional to remove the grime and restore your home's exterior.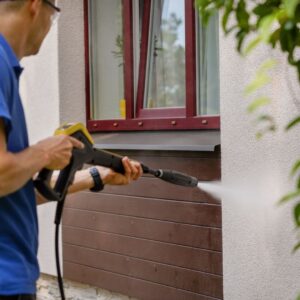 Spring cleaning is not just about cleaning the outside of your home.
Getting rid of clutter and deep cleaning your home on the inside is essential. Another essential area to focus on during spring cleaning is the kitchen. The warm and humid climate in Florida can make the kitchen an attractive environment for pests, such as cockroaches and ants. By thoroughly cleaning your kitchen, including the pantry and cupboards, you can reduce the risk of pest infestations, as well as prevent the growth of harmful bacteria and mold.
Additionally, cleaning out your fridge and freezer can help to eliminate any expired or spoiled food items, ensuring that your family is safe from potential foodborne illnesses. By taking the time to spring clean your home, you can create a healthier and more comfortable living environment for you and your family to enjoy.
In conclusion, May is a great time to be a homeowner on our Gulf Coast. By following this to-do list and engaging in spring cleaning, you can keep your home running smoothly and prevent larger problems down the road. So, roll up your sleeves and get to work – your home will thank you for it!
Call or email us today to begin your search!
Call us at 850.492.1148 or email us at contact@pointesouth.com
---