Tuesday, June 27, 2023 / by Alicia Vidal
Located on the beautiful Gulf Coast, Pensacola is surrounded by an array of incredible destinations that are perfect for a family day trip. From picturesque towns to thrilling attractions, there's something for everyone within a short drive from Pensacola.
Pensacola is surrounded by a wealth of great areas that offer diverse experiences and natural beauty. To the east, the charming town of Fairhope, Alabama, beckons with its picturesque streets, boutique shops, and stunning views of Mobile Bay. Heading north, the city of Foley offers a mix of family-friendly attractions such as The Park at OWA and the Alabama Gulf Coast Zoo. To the west, pristine beaches like Navarre Beach and Perdido Key State Park provide opportunities for relaxation and outdoor adventures. Inland, places like Blackwater River State Park and Graham Creek Nature Preserve offer a chance to immerse yourself in the region's natural wonders.
Additionally, Gulf Shores, Alabama, presents an array of attractions, including the famous Bellingrath Gardens and Home, Gulf State Park, and the vibrant entertainment complex known as The Wharf. With such a wide range of great areas surrounding Pensacola, there's always something new and exciting to discover just a short distance away.
In this blog, we'll explore ten exciting family-friendly day trip adventures within 1.25 hours of Pensacola: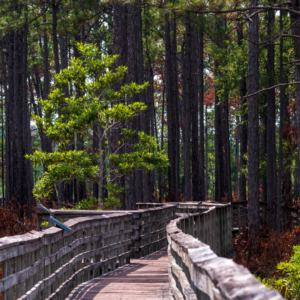 Blackwater River State Park

:


Escape into nature's beauty at Blackwater River State Park, located near Milton. This pristine park is renowned for its sparkling river, perfect for kayaking, canoeing, and tubing adventures. Explore the miles of hiking and biking trails, have a picnic by the riverbank, and enjoy swimming in the refreshing waters. Camping facilities are available for those who wish to extend their stay. Here is a great resource for canoeing or tubing down the river.



Fairhope Municipal Pier & Beach :


For some fun in the sun, head to the Fairhope Municipal Pier & Beach. This family-friendly spot offers a sandy beach perfect for building sandcastles, picnicking, and enjoying the gentle waves of Mobile Bay. Take a walk on the pier, try your hand at fishing, or simply relax and soak up the serene coastal atmosphere.


Weeks Bay Reserve :
Immerse yourself in nature's beauty at the Weeks Bay Reserve, located near Fairhope. This protected estuarine system encompasses wetlands, coastal forests, and marshes, making it an ideal destination for outdoor enthusiasts. Explore the trails that wind through the reserve, spot native wildlife, and learn about the importance of preserving this delicate ecosystem.



Foley, Alabama :


Make your way to Foley, a vibrant city that offers a mix of shopping, dining, and family-friendly attractions. Visit the Foley Railroad Museum, where you can explore vintage railcars and learn about the region's railroad history. The Foley Sports Complex is another must-visit spot, featuring playgrounds, walking trails, and athletic fields where kids can burn off some energy.


The Park at OWA :
Located in Foley, The Park at OWA is a thrilling amusement park that guarantees a day of excitement for the whole family. Enjoy a variety of rides and attractions, from exhilarating roller coasters to water slides and midway games. The Park also features live entertainment, delicious dining options, and shopping outlets, ensuring there's something for everyone to enjoy.


Gulfarium Marine Adventure Park :
Just a short drive from Pensacola in Fort Walton Beach, the Gulfarium Marine Adventure Park offers a unique opportunity to get up close and personal with marine life. Witness captivating dolphin and sea lion shows, feed stingrays, and learn about various sea creatures through interactive exhibits. The park also offers animal encounters where you can swim with dolphins or have a meet-and-greet with penguins.


Bellingrath Gardens and Home :
Discover the breathtaking beauty of Bellingrath Gardens and Home, located just outside of Mobile, Alabama. This 65-acre estate features stunning gardens adorned with vibrant flowers, serene ponds, and meandering paths that lead to hidden nooks and tranquil spots. Take a guided tour of the historic Bellingrath Home, a beautifully preserved mansion filled with antiques and artifacts. Enjoy a leisurely stroll through the gardens, which showcase a variety of plant species and offer spectacular views of the Fowl River. Bellingrath Gardens and Home also hosts seasonal events and themed displays, such as the famous Magic Christmas in Lights during the holiday season.


Gulf State Park :
Located in Gulf Shores, Alabama, Gulf State Park is a nature lover's paradise. With over 6,000 acres of diverse ecosystems, this state park offers endless outdoor activities for the whole family. Explore the extensive trail network, rent bikes to explore the paved paths, or go fishing in the freshwater lakes or along the Gulf Coast. The park also boasts beautiful beaches, a nature center with educational exhibits, and a fishing pier.



The Wharf :


Conclude your family day trip with a visit to The Wharf in Orange Beach, Alabama. This waterfront entertainment complex offers a variety of activities for all ages. Catch a movie at the state-of-the-art cinema, go shopping at the boutique stores, or enjoy a delicious meal at one of the waterfront restaurants. The Wharf is also home to an amphitheater that hosts live concerts and events throughout the year, ensuring there's always something exciting happening.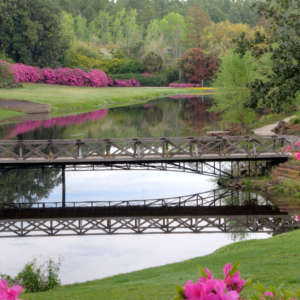 Beyond the borders of Pensacola, an array of family-friendly adventures awaits within a short drive. From the charming town of Fairhope to the bustling city of Foley, and the natural wonders of Gulf State Park and Weeks Bay Reserve, there are endless opportunities for fun and exploration. Whether you choose to immerse yourselves in nature, indulge in thrilling amusement park rides, or learn about the region's history and wildlife, these ten day trip destinations near Pensacola offer an unforgettable experience for the whole family. So, pack up the car, embark on an adventure, and create cherished memories that will last a lifetime.
At Pointe South Rentals and Real Estate, our mission is to be the ultimate resource for all your real estate needs. Whether you're looking to buy, sell, or rent a property in the beautiful Pensacola area, we are dedicated to providing exceptional service and helping you navigate the real estate market with ease. With our team of experienced professionals, extensive knowledge of the local market, and a commitment to client satisfaction, we strive to exceed your expectations. We understand that buying or renting a property is a significant decision, and we are here to guide you every step of the way, offering personalized attention and expert advice.
Trust Pointe South Rentals and Real Estate to be your trusted partner in achieving your real estate goals.
Call or email us today to begin your search!
Call us at 850.492.1148 or email us at contact@pointesouth.com
---