Friday, July 7, 2023 / by Alicia Vidal
When it comes to purchasing a home, credit scores play a crucial role in determining your eligibility for a mortgage and the terms you'll be offered. Your credit score reflects your creditworthiness and is an essential factor that lenders consider. In this blog post, we will explore the significance of credit scores for homebuyers and provide some valuable insights to help you navigate the process.
1. Understanding Credit Scores:
A credit score is a numerical representation of your creditworthiness based on your credit history. The most commonly used credit scoring model is the FICO score, ranging from 300 to 850. Higher scores indicate better creditworthiness and a lower risk for lenders. It's important to know your credit score before embarking on the home buying journey.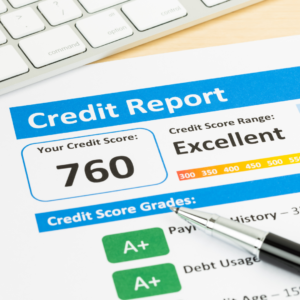 2. Impact on Mortgage Approval:
Credit scores significantly impact your ability to secure a mortgage. Lenders use your credit score to assess your risk level as a borrower. Your credit score is influenced by factors such as payment history, credit utilization, length of credit history, credit mix, and inquiries. By managing these wisely, you can positively impact your score. A higher credit score increases your chances of approval and may qualify you for more favorable loan terms, including lower interest rates and down payment requirements.
3. Minimum Credit Score Requirement
Different loan programs have varying minimum credit score requirements. While some programs accept lower scores, others, such as conventional loans, typically require higher scores. It's crucial to research the credit score requirements for the specific loan program you are interested in. Typically, for a conventional home loan, a credit score of 620 or higher is a strong starting point. FHA and VA loans typically require a minimum of 580, while a USDA loan typically requires 640 or above.
4. Interest Rates and Loan Terms:
Credit scores directly impact the interest rates you'll be offered. Borrowers with excellent credit scores often qualify for the lowest interest rates, which can save them thousands of dollars over the life of the loan. Additionally, credit scores can affect the loan term options available to you, such as the duration of the mortgage. Scores above 700 are seen as a sign of financial responsibility and can secure the best rates and terms for your loan. Aim to elevate your score to unlock these benefits.
5. Improving Your Credit Score:
If your credit score is not where you want it to be, there are steps you can take to improve it before applying for a mortgage. Paying bills on time, reducing credit card balances, and avoiding new credit applications can positively impact your credit score over time. It's essential to be proactive and work on improving your credit score before starting the home buying process.
6. Monitoring Your Credit:
Regularly monitoring your credit is crucial, especially when preparing to buy a home. By checking your credit report, you can identify errors or discrepancies that may negatively affect your credit score. If you find any inaccuracies, report them to the credit bureaus to have them corrected promptly.
7. Your Credit Score, and Then Some:
Lenders also consider other factors like steady income, employment history, and a modest debt-to-income ratio. Demonstrating financial stability is key to gaining their confidence and you feeling satisfied with your shiny new loan.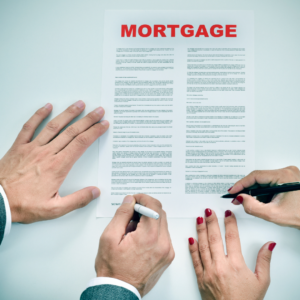 8. Seeking Professional Guidance:
Navigating the world of credit scores and homebuying can be complex. Consider working with a reputable mortgage lender or a credit counselor who can provide guidance and help you understand the nuances of credit scores and their impact on the homebuying process. Your Pointe South agent can pointe you in the right direction.
Credit scores are a vital aspect of the homebuying journey. Understanding the importance of credit scores, maintaining good credit habits, and monitoring your credit report can significantly impact your ability to secure a mortgage with favorable terms. By taking proactive steps to improve and maintain your credit score, you'll be better positioned to achieve your dream of homeownership. Remember, knowledge is power, and being well-informed about credit scores is a critical step toward making sound financial decisions as a homebuyer.
If you're in the process of buying a home and have questions about credit scores or need assistance in improving your credit, your Pointe South Real Estate agent is here to help. They can provide you with more information on strategies to enhance your credit score and connect you with reputable mortgage lenders who can guide you through the loan application process.
Remember, your credit score is within your control, and with the right guidance and effort, you can work towards a stronger financial foundation that supports your homeownership goals. Trust in the expertise of your Pointe South Real Estate agent to help you navigate the complexities of credit scores and ensure a smoother homebuying experience.
At Pointe South Rentals and Real Estate, we understand the importance of finding affordable housing options that fit your budget. Whether you're looking for a rental property or considering buying a home, our dedicated team can assist you in finding the perfect solution. Contact us today to explore our extensive listings and take advantage of our expertise in the rental and real estate market. Let us help you make your move a cost-effective and stress-free experience.
With Pointe South Rentals and Real Estate, you're not just finding a place to live; you're finding a home that meets your needs and saves you money in the process.
Call or email us today to begin your home search!
Call us at 850.492.1148 or email us at contact@pointesouth.com
---