Tuesday, May 9, 2023 / by Alicia Vidal
Perdido Key and Orange Beach, located on the Gulf Coasts of Florida and Alabama, are known for its pristine beaches, crystal clear waters, and laid-back atmosphere. But did you know that the area is also home to some fantastic spots for Sunday brunch? Perdido Key & Orange Beach offer everything from classic breakfast dishes to fresh seafood. Whether you're in the mood for pancakes, omelets, or shrimp and grits, you'll find something delicious to satisfy your cravings. Many of the brunch spots in the area offer stunning waterfront views, providing the perfect backdrop for a leisurely brunch. Enjoy your meal while taking in the sparkling waters of the Gulf of Mexico or the intercoastal waterway.
Whether you're celebrating a special occasion or just catching up with friends, you'll find a warm and welcoming atmosphere that's perfect for spending time together. Don't miss out!
Here are some of the best places for Sunday brunch in Orange Beach & Perdido Key.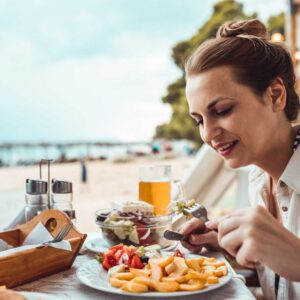 Ruby Slipper Café: Ruby Slipper Café is known for their Southern-inspired breakfast and brunch dishes, including Eggs Benedict, Biscuits & Gravy, and Beignets. They also have a selection of sandwiches and salads for those who prefer something savory. If you happen to have any dietary preferences or restrictions, they have you covered! Check out their menu : Ruby Slipper Café


Sunset Grille: If you're looking for a waterfront brunch spot, look no further than Sunset Grille. Located on the intercoastal waterway, this restaurant offers stunning views and delicious food. Their brunch menu includes everything from breakfast burritos to shrimp and grits, and their bottomless mimosas are a hit with locals and visitors alike.


Brick & Spoon: This popular brunch spot offers a wide range of dishes, including breakfast favorites like pancakes and omelets, as well as unique items like Bananas Foster French Toast and Shrimp & Grits. They have an amazing variety of eggs benedict! Plus, they have an extensive list of cocktails, including their signature Bloody Mary.


The Gulf: For a brunch with a view, head to The Gulf. This open-air restaurant is situated right on the beach, with a menu that features fresh seafood dishes and classic brunch fare. Their Bloody Mary bar is also a must-try, with an impressive selection of toppings and mix-ins.


Cobalt: Another waterfront spot, Cobalt is located on the Orange Beach side of Perdido Key. Their brunch menu includes a variety of omelets, sandwiches, and salads, as well as seafood dishes like the shrimp and grits and the crab cake benedict. Don't miss their build-your-own mimosa bar, with a selection of juices and fruits to customize your drink.


Fisherman's Corner: For a more casual brunch experience, check out Fisherman's Corner. This seafood market and restaurant serves up fresh seafood dishes alongside classic brunch favorites like French toast and biscuits and gravy. Enjoy your meal on their outdoor patio, or take your food to go and have a picnic on the beach. Here is their Brunch Menu.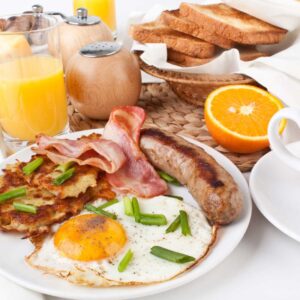 No matter what your brunch preferences are, there's a spot in Orange Beach or Perdido Key that's sure to satisfy. From build-your-own mimosa bars to fresh seafood dishes, Gulf side or the Intercoastal Waterway, special occasions or just catching up, these brunch spots offer unique experiences with the casual laid-back atmospheres that you won't find elsewhere. Brunching in Perdido Key & Orange Beach is a must-do experience for anyone in the area. It's the perfect way to start your Sunday and make lasting memories, so grab your friends and family, and head out for a delicious brunch in paradise.
Guess who else is in Perdido Key? We are!! Don't forget to come our way for any of your real estate needs. Call or email us today to begin your search!
Call us at 850.492.1148 or email us at contact@pointesouth.com
---