Thursday, July 20, 2023 / by Alicia Vidal
When it comes to buying a home, prioritizing your wants and needs is not only essential for your own satisfaction but also makes the process much easier on your Pointe South Real Estate agent. Knowing what homes to send you can help them narrow down the options and present you with properties that align with your priorities. By understanding what matters most to you, you can streamline your search and make the home buying journey more enjoyable and efficient. In this blog, we'll discuss the importance of prioritization, how to create your list, and explore considerations for those looking to enjoy the beach or prefer a more private and serene environment.
The Power of Prioritizing:
Prioritizing your wants and needs is crucial in real estate because no home is perfect, and compromises may need to be made along the way. By determining what matters most to you, you can communicate your preferences effectively to your real estate agent. This allows them to curate a personalized selection of properties that fit your criteria, saving both time and effort. Clear prioritization helps create a stronger alignment between you and your agent, leading to a more successful home buying experience.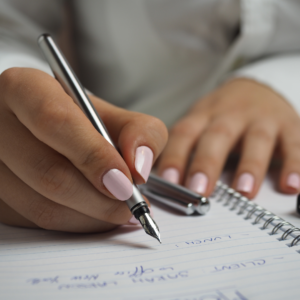 Creating Your Prioritized List:
To create your list, start by distinguishing between wants and needs. Wants are desires that would be nice to have but are not essential, while needs are non-negotiable aspects that directly impact your quality of life. Some common factors to consider when prioritizing include location, size, amenities, budget, and lifestyle preferences. Once you have your initial list, rank your priorities from most important to least important. This ranking will serve as your guide throughout the home buying process and provide a clear roadmap for your real estate agent.
Beach Lovers' Paradise:
If you're someone who enjoys the beach, you're in luck! The Orange Beach, Gulf Shores, Perdido Key, Gulf Breeze, and Navarre areas offer stunning coastal communities along the Gulf of Mexico. With pristine beaches, warm waters, and a range of recreational activities, these locations are ideal for those seeking a beach-centric lifestyle. By clearly expressing your desire for a beachfront property, your agent can focus their search on these coastal areas, ensuring you're presented with options that align with your dreams of living by the sea.
Boating Enthusiasts' Haven:
For boating enthusiasts, these beachside communities provide excellent opportunities for exploring the open waters. With marinas and boat ramps either attached or nearby, you can easily launch your boat and embark on exciting adventures. By highlighting your passion for boating, you enable your real estate agent to search for homes in close proximity to water access points, making it convenient for you to indulge in your favorite water activities.
Embracing Serenity and Privacy:
If you prioritize privacy and a more secluded lifestyle, areas such as Foley, AL, Cantonment and Milton, FL might be better suited for you. These locations provide a peaceful retreat away from the bustling beachfront, where you can enjoy tranquility, nature, and a sense of privacy. Clearly communicating your desire for a serene and private environment allows your agent to explore properties in these areas, ensuring you're presented with options that cater to your preference for a quiet and secluded lifestyle.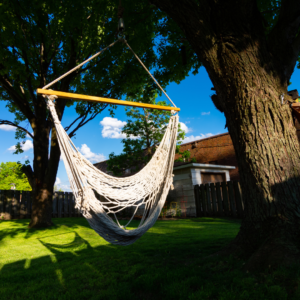 Prioritizing your wants and needs is a crucial step in the home buying process, not only for your own satisfaction but also to make the process smoother for your real estate agent. By clearly communicating your priorities, you enable your agent to narrow down their search and present you with properties that align with your criteria. Whether you're a beach lover, boating enthusiast, or someone seeking privacy and serenity, there are various options available in the Perdido Key, Orange Beach, Gulf Breeze, Navarre, Foley, AL, and Cantonment, FL areas.
Remember, the process of buying a home can be complex, and having an experienced real estate agent by your side can make all the difference. Your agent here at Pointe South can help guide you through the process, understand your priorities, and find the home that's right for you. With their expertise and knowledge of the local market, you can embark on your home buying journey with confidence, knowing that you'll soon find the perfect place to call your own. Here is the perfect place to start your search!
With Pointe South Rentals and Real Estate, you're not just finding a place to live; you're finding a home that meets your needs.
Call or email us today to begin your home search!
Call us at 850.492.1148 or email us at contact@pointesouth.com
---