Thursday, June 8, 2023 / by Alicia Vidal
Moving to a new home is an exciting but often expensive endeavor. From hiring movers to purchasing packing supplies, the costs can quickly add up. However, with a little planning and resourcefulness, you can significantly reduce the financial burden associated with moving.
In this blog, we will explore five practical ways to save money while moving.



Declutter and Sell Unwanted Items:



One of the best ways to save money while moving is by decluttering your belongings. Take the time to go through each room and identify items you no longer need or use. Consider hosting a garage sale or utilizing online platforms to sell these unwanted items. Not only will this help you generate extra cash, but it will also reduce the overall volume of your belongings, potentially leading to lower moving costs.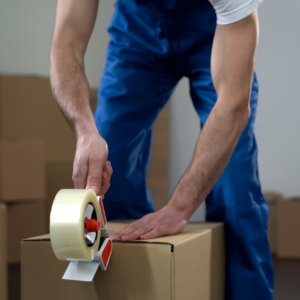 Plan Ahead and Compare Moving Services:



When it comes to hiring movers or renting a moving truck, it pays to plan ahead and compare prices. Research different moving companies and request quotes from multiple providers. Take into account factors such as reputation, insurance coverage, and customer reviews. By exploring your options and negotiating prices, you can potentially save a significant amount of money on your moving expenses.



Utilize Free Packing Materials:



Packing supplies can be costly, especially when you need numerous boxes, tape, and bubble wrap. To save money, explore alternative sources of packing materials. Visit local grocery stores, bookstores, or liquor stores and inquire about free boxes they may have. Utilize old newspapers, magazines, or clothing to wrap fragile items instead of purchasing expensive packing paper or bubble wrap. By being resourceful, you can cut down on these often overlooked expenses.



Opt for Self-Packaging:



If you're looking to save on moving costs, consider packing your belongings yourself. While it requires more time and effort, self-packaging eliminates the need for professional packing services, which can be quite expensive. Enlist the help of friends and family, gather packing materials in advance, and start packing well ahead of your moving date. Label boxes carefully to make unpacking easier at your new location. Here is a great resource with videos and tips on how to maximize space when packing.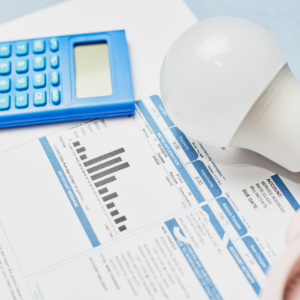 Plan Your Utilities and Subscriptions:



Avoid unnecessary expenses at your new place by planning your utilities and canceling or transferring subscriptions in advance. Contact your service providers to schedule disconnection or transfer of utilities like electricity, gas, water, internet, and cable. Additionally, review your subscriptions for magazines, streaming services, gym memberships, or any other recurring expenses. Cancel or adjust them to align with your new budget and location.
Moving doesn't have to break the bank. By implementing these five practical tips, you can significantly reduce the financial strain associated with the moving process. Remember to declutter and sell unwanted items, compare moving services, utilize free packing materials, opt for self-packaging, and plan your utilities and subscriptions. These strategies will help you save money and make your move smoother.
At Pointe South Rentals and Real Estate, we understand the importance of finding affordable housing options that fit your budget. Whether you're looking for a rental property or considering buying a home, our dedicated team can assist you in finding the perfect solution. Contact us today to explore our extensive listings and take advantage of our expertise in the rental and real estate market. Let us help you make your move a cost-effective and stress-free experience.
Remember, with Pointe South Rentals and Real Estate, you're not just finding a place to live; you're finding a home that meets your needs and saves you money in the process.
Call or email us today to begin your home search!
Call us at 850.492.1148 or email us at contact@pointesouth.com
---