Wednesday, August 16, 2023 / by Alicia Vidal
The Gulf Coast isn't just a haven for stunning beaches and breathtaking sunsets; it's also a hub for unforgettable concerts that amplify the region's pulsating heartbeat. At Pointe South Rentals & Real Estate, we believe that music has the power to bring people together, create cherished memories, and infuse life with vibrant energy. As we dive into the rhythm and soul of five major shows to grace our shores in the next month, we're here to celebrate the incredible benefits that these bring to both our community and the spirited concertgoers who make the journey.
So, let's harmonize the coastal beauty with the symphony of melodies, because at the end of the day, it's not just about the destination – it's about the experiences that become the soundtrack of our lives.
Let's dive into the awesome concerts happening along the Gulf Coast! Get ready for some toe-tapping beats and good vibes:
1. Eric Church in Concert
?? Date: Thursday, Aug 17th @ 7pm ?? Location: The Wharf Amphitheater – Orange Beach, FL ?? Headliners: Eric Church with Lainey Wilson and Jackson Dean ?? Check out the lineup and get your tickets here
While You're Here: Before the jam starts, catch a stunning sunset cruise along the backwaters of Orange Beach. Don't forget your camera – this is a memory you'll want to capture.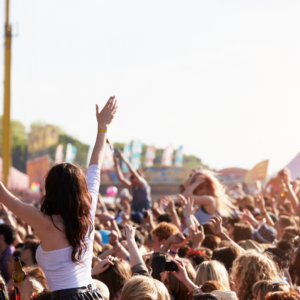 2. Jason Aldean: The Highway Desperado Series
?? Date: Saturday, Aug 26th ?? Location: The Wharf Amphitheater – Orange Beach, AL ?? Featuring: Mitchell Tenpenny, Corey Dent + Dee Jay Silver ?? Reserve your spot here
3. Turnpike Troubadours
?? Date: Saturday, Sept 2nd ?? Location: The Wharf Amphitheater – Orange Beach, AL ?? Special Guest: Muscadine Bloodline ?? Get ready to dance the night away
4. For Those About to Rock Show
?? Date: Saturday, Sept 9th ?? Location: The Hangout – Gulf Shores, FL ?? 4 hours of the best Rock & Roll songs from the biggest bands: Bon Jovi, Def Leppard, Led Zeppelin, Foo Fighters, Guns n' Roses, Aerosmith, Journey, and more! ?? Come and join the fest
5. Soulja Boy
?? Date: Thursday, Sept 14th ?? Location: Vinyl Music Hall – Pensacola, FL ?? Feel the rhythm, feel the vibes
While You're Here: Unwind post-party at the Big Lagoon State Park. Rent a kayak and paddle through the serene waters, or simply chill by the lagoon with a picnic.
Whether you're into rock, jazz, country, reggae, or electronic beats, the Gulf Coast is alive with music. Don't miss out on these epic events – book your tickets, pack your sunscreen, and get ready for a melodious adventure!
As the music fades and the concert vibes linger, remember that the same energy and dedication you experience at these Gulf Coast concerts can be found in every aspect of Pointe South Rentals & Real Estate. We're more than just a real estate office – we're your partners in finding your dream coastal property, whether it's a charming home near the beach, a vacation rental to create lasting memories, or an investment opportunity with the "Pointe South Difference."
Just as these concerts enrich your Gulf Coast experience, let us enrich your real estate journey. Our doors are open, our team is eager, and we're here to ensure that your Gulf Coast aspirations become a harmonious reality. Reach out to us, because with Pointe South, you're not just finding property – you're finding your own piece of paradise along the Gulf Coast.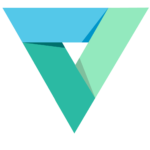 As you check off your August to-do list, remember that Pointe South is here to help you make the most of every moment along the Gulf Coast.
Looking for a home along the coast to make your own? Call or email us today to begin your home search!
Call us at 850.492.1148 or email us at contact@pointesouth.com
---